A Touch Of Lust by Michelle Horst
TITLE: A Touch Of Lust
AUTHOR: Michelle Horst
GENRE: Contemporary Romance
RELEASE DATE: February 2nd, 2017
MILA

The way of the commune is the only way I know. Born into sin, I have to repent daily.

If we follow the laws of the Brothers, our sins will be forgiven, and they will take us with them to The Promised Land. All I have been taught is that I'm bad, shameful and a whore.

But, in the deepest part of my heart I can't help but wonder about life. Is the way of The Order really the only way?
I listen to the teachings. I watch my sisters as they dutifully do what they're told.
With every passing day I can feel my faith slipping away. How can I believe in something that feels so wrong? I feel like an outsider.

I feel like I don't belong anywhere until I meet Liam. The first man to show me what love is turns out to be just like the rest of them.

I'm done putting my faith in men. I'll save myself.

LIAM

Cults - I have this intense hunger for revenge against them.
Because of them, my sister took her own life.

Instead of getting my revenge, I get Mila. She changes things. But when I begin to unravel the secrets of her past that revenge comes back. I can't forgive her for belonging to a cult. I blame her.

There's only one problem, somehow that love I felt for her is coming back and my hate is turning to lust.

In the end I'm the one who needs saving.
A TOUCH OF LUST:
kicks starts us off in 'Prologue' and sets us up for a nail biting sit on the edge of your seat kind of read, two separate cults, two pre-teens wanting to get out, spoken in 'Dual Perspectives' Mila & Liam.
Though their experiences of living within separate cults, the rules they have to follow may be entirely different but they both strive to get out from under the thumbs of their ruler.
We're first introduced to Liam Wright at the age of sixteen, and wow what a story he has to tell, due to his parents divorce by the rights of the law they were to stay one week with their father then the next week with their mother who happened to live within a Cult commune, this arrangement didn't sit well with Liam being of age he didn't have to stay with his mother but he only went for the sake of his little sister and to keep an eye on her. But through tragic events he lost her in the most cruelest of ways, no matter how much he strived to keep her safe and out of harms way within the cult he was unable to and that is a constant which weighs heavily on his mind.
The cult he lives within believes that
All woman are sinners. They have to repent daily for their sins if they want to go to heaven.
Then we're introduced to fourteen year old Mila Jameson who was born into the Cult but it's not until she's fourteen and promised to marry one of the brothers fuels her to seek help from journalists that are there for the day documenting life within the Cult. Her escape leaves a bitter sweet taste in her mouth, the upside is she's free the downside is she had to leave her younger sister Claire behind.
Now it's a waiting game until her sister becomes of age
I feel trapped. I want to escape so badly, but the fear of being found and punished is almost crippling.
Up until two years ago she was home schooled by Cathy her saviour, since then she's been attending the same school as Liam but she's always hidden in the shadows, and Liam's not had the courage to approach her, until school lets out for the summer.
Mila's guarded. She doesn't let people in. Fuck knows, I've been trying for two years. That's about the best I can do in the way of explaining Mila. She has walls up that will put the wall of China to shame.
Plagued with panic attacks that pop out from nowhere has her dropping to her knees in the pray mantis position repenting her sins.
I loved the secondary characters that made an appearance in this book, the four hot boys that ran the school: Liam, Mickey, Blake and Hunter and Mila's best friend Harper and I hope down the track they get their own book.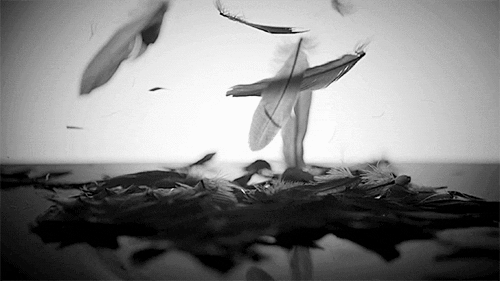 This author fast became one of my favourites last year, there's nothing she couldn't write in my opinion, she could rewrite the telephone book and I'd end up reading it, she just has such a knack of engaging her readers, and this book was no exception, the 'Prologue' set the pace for an emotional turbocharged read, this was something definitely unique by this author compared to her other books I've read and boy oh boy did I love it!!