Breaking Gravity (Fall Back #2) by Autumn Grey
TITLE: Breaking Gravity
SERIES: (Fall Back #2)
AUTHOR: Autumn Grey
GENRE: Contemporary Romance
RELEASE DATE: March 29th, 2017
I've always followed my dreams with ruthless determination.
My life was going well. Success was at my fingertips.
Until it wasn't.
All it took was three seconds to send my world crashing down around me,
ripping my dreams to shreds.
Then I meet her, with her large hazel eyes that slay me at first glance.
And everything starts to make sense again.
I try to keep my distance.
To remind myself I am her mentor.
That we can't be more,
but every time I push away, I'm pulled deeper into her.
The line between student and teacher is blurring.
One kiss.
One taste.
They're all it would take to cross the line.
The line between student and teacher is blurring.
One kiss..One taste..They're all it would take to cross that line.
Will these two succumb to temptation?
She wants it...I want it...Two adults...One goal...A goal that could get her expelled and me fired...BREAKING GRAVITY:
In the
'Prologue'
we're witness to a devastating event which left Nathaniel Rowe traumatised and crippled by guilt that he couldn't do more. It took less than three seconds in total for his world to come crumbling down around him. A promise he couldn't keep.
Now he's a shell of a man he used to be, unable to play the cello again, months of therapy and in constant pain.
Months and days filled with pain, struggle and eventually acceptance. I'd spent years chasing my dream and finally, when I was living it, one single event destroyed everything, changing the entire course of my life.
SIX MONTHS LATER:
He's left Chicago and is trying to make a new start in life in Florida teaching at Rushmore School of Music.
Elon Blake has had a secret crush on Nathaniel Rowe (9 years her senior) for as far back as she can remember, from following his career with the Chicago Symphony up to his retirement three years ago from an injury, has had her striving to be as good as him. Until he just up and vanished off the face of the earth. To finding out he was going to be her Associate Professor teaching music theory at Rushmore school of music in the class she attends has her struggling to keep her feelings under wraps.
The man in front of me looks like an avenging angel, sent to earth to punish sinners.
Whenever these two are in proximity of each other there is a magnetic pull that claws at their very existence. Both struggle to fight their ever growing attraction.
Gods what to say about Nate, his character just oozes sex appeal off the pages, he's a sizzling hot alpha male, if I had a teacher that looked like him, spoke like him, damn the consequences I'd be gunning for his ass!!
Just so we're clear, if we cross this line...Every part of you will belong to me from this point forward until we fuck each other out of our systems.
~ Nate
Thank you for finally giving me epic!! I haven't read epic for months! I was slowly thinking epic didn't exist until you proved me wrong with this book!! Epically unputdownable!! I could sit here ranting and raving how much I loved this book, but the fact that it's sitting on my favourites shelf of 2017 speaks for itself. I highly recommend this series, you won't be disappointed!!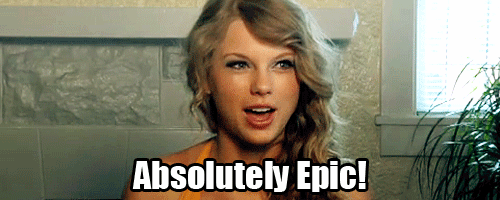 It's been some time since I've read a book that took so little effort by the author to captivate me, but Breaking Gravity did just that. This author had me eating out of the palm of her hand, I've only read a few teacher/student novels and this surpassed all my expectations, I lived it, breathed it, inhaled it, loved it.
If you think you're going to encounter a fan girl in Elon crushing on her all time crush think again, she's sassy, sexy, saucy and has such a wicked sense of humour many a time I was gigging away as though I'd had a breath of laughing gas.
This author fast became one of my all time favorites after I read and fell in love with her characters in 'Fall Back Skyward' all her characters come alive, and each and everyone of them steals a little piece of your heart once you close that last page.
Even though this is part of a series it can be read as a complete standalone but I highly recommend that you read 'Fall Back Skyward'
* Teasers used in my review are off the authors Facebook page *