The Gravity of Us (Elements, #4) by Brittainy C. Cherry
TITLE: The Gravity of Us
SERIES: (Elements, #4)
AUTHOR: Brittainy C. Cherry
GENRE: New Adult
RELEASE DATE: April 13th, 2017
Graham Russell and I weren't made for one another.

I was driven by emotion; he was apathetic. I dreamed while he lived in nightmares. I cried when he had no tears to shed.

Despite his frozen heart and my readiness to run, we sometimes shared seconds. Seconds when our eyes locked and we saw each other's secrets. Seconds when his lips tasted my fears, and I breathed in his pains. Seconds when we both imagined what it would be like to love one another.

Those seconds left us floating, but when reality knocked us sideways, gravity forced us to descend.

Graham Russell wasn't a man who knew how to love, and I wasn't a woman who knew how to either. Yet if I had the chance to fall again, I'd fall with him forever.

Even if we were destined to crash against solid ground.
For an author, he was unnervingly good-looking and fit. A tattoo traveled up his left arm, wrapping around to the back of his shoulder blade, and his arms appeared as if his biceps had their own biceps, who had then given birth to their own biceps.
For a moment, I considered if he truly was an author and not Dwayne Johnson.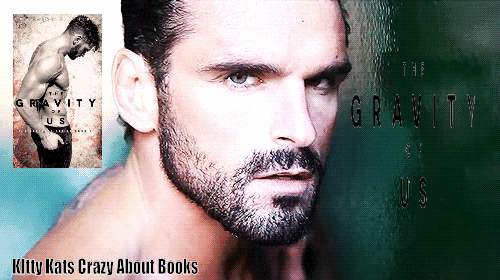 Each book within the series is a standalone so they don't have to be read in any particular order. What I loved the most about this book was the simplicity of the story, this author created such a life like storyline which made it so much more believable and allowed for a deeper connection not only with the written words but with the characters themselves.
She was the girl who felt everything, and I was the man who felt nothing at all.
An unconventional meeting sees Lucy meeting the elusive author in a back alley where they are both locked out of an event centre where her floral business 'Monet's Gardens' catered for Graham's funeral of his estranged father.
But when that door finally sprigs open it has a domino effect and Graham is calling on Lucy to help him.
" Words freed me from falling too deep into my mind where I stored all the pain from my past. Without writing, my world would be filled with loss. Without words, I'd be shattered."
While Lucille is a positive love life to the fullest outgoing kind of person. Graham is a moody, complex closed off to all aspects of life kind of man, to open up is to feel. A dysfunctional up bringing has bearing on the man he is today.
" You're both hot and cold all at once, and I cannot for the life of me figure you out. I don't know how to read you, Graham Russell. I pride myself on being able to read people, but you are different."
There is no better feeling in the world than to pick up a book and to find yourself transported to a world of feels. And 'The Gravity of Us' delivers that tenfold.
Wow, what an epic journey.
The Gravity of Us: A slow burn Romantic story by Brittainy C. Cherry is the fourth book in (Elements, #4) Series. The Gravity of Us is told in a dual POV'S. Meet Lucy and Graham.
These two characters are complete polar opposites of one another. He's the closed off broody non feeling author and she's the hippy weirdo woman that wears her heart on her sleeve and feels everything.
Thank you for the opportunity to review this book I can't wait to read more from this author.