Bombshell (Hollywood A-List, #1) by C.D. Reiss
TITLE: Bombshell
SERIES: (Hollywood A-List, #1)
AUTHOR: C.D. Reiss
GENRE: Contemporary Romance
RELEASE DATE: May 1st, 2017
From New York Times bestselling author CD Reiss, a standalone romance about a nanny, a Hollywood star, and a love they never expected.

Hollywood bad boy Brad Sinclair always gets his way, whether it's the role he wants or the bikini-clad model he has to have. But when a bombshell gets dropped in his lap in the form of a dimpled five-year-old from a forgotten relationship, he knows his life is about to change forever.

Cara DuMont isn't exactly thrilled when she gets assigned to be the nanny for the latest box-office king. She has one rule: no celebrity fathers, especially single ones with devilish good looks and rock-hard abs.

But as soon as Cara meets Brad and his adorable little girl, she knows she's in for a world of trouble. Because there's something about the way Brad looks at her that makes her believe that some rules are meant to be broken…
Pokes head out from under rock
*whispers this is my first time read by this author*
slinks back under rock..
A standalone romance about a Nanny, a Hollywood star, and a love they never expected.
Bombshell by CD Reiss is the first instalment in the Hollywood A-List series and is spoken in 'Dual Perspectives. In this instalment we meet Hollywood elite bad boy Brad Sinclair, his nanny Cara DuMont, her best friend Blakely and the most adorable five year old you could ever wish to read about.
You zip it..Lock it..Put it in your pocket..
Hollywood bad boy Brad Sinclair unbeknown to him six years before he became famous had a brief fling which resulted in a child which he didn't know about. Brad had been contacted as next of kin as his name was on the deceased mother's birth certificate as being the father of her child, the mother had died suddenly in a freeway accident. Life as the party goer was going to change in the blink of an eye.
Cara unexpectedly became this little girl Nicole's nanny by default for a month until a more suitable child minder could be found. She was used to working alongside celebrities and actors.
A slow burn is lit under Brad and Cara which slowly ignites into a roaring out of control fire, even though they both tried to fight their attraction as much as they could once lit it wouldn't go out.
I wanted a real home. A stable person to spend my life with, and they were in short supply. I
hadn't given up; I'd just stopped looking for a man.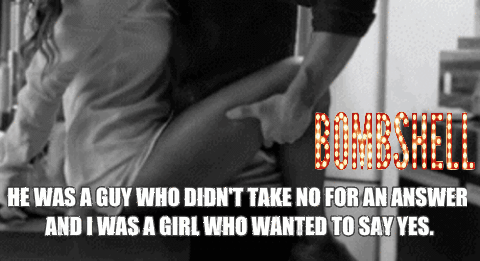 This guy could ruin me. He had all the tools to do it. He was gor-geous and laid-back. He listened when I spoke and had a daughter who was just about perfect.
What I enjoyed about this was the lack of angst, drama, it was just a straightforward romance which made it so much more believable, there was no sugar coating of the story which for me was like a breath of fresh air. I loved the whole glitz and glamour of this story, the unique first meet between them had me loving this story from the get go.